The LAP-BAND® System is truly unique. Not only because it's a proven weight loss solution—and not only because it works for many people who've had little success with diet and exercise—but also because it's far less invasive than irreversible procedures like Gastric Bypass and Sleeve Gastrectomy.

Watch an animation of the LAP-BAND® System Procedure.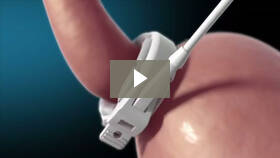 Sleeve Gastrectomy
Performed laparoscopically, more than 80% of the stomach is amputated to create a sleeve.1,2

A more invasive procedure than a gastric band that is permanent and irreversible.2

Cannot be adjusted.2

Watch an animation of a Sleeve Gastrectomy Procedure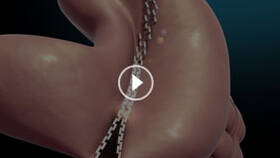 Gastric Bypass
Performed either open or laparoscopically, the stomach is cut and the intestines rerouted to bypass significant digestion.3

Extremely difficult to reverse.3

Cannot be adjusted.3

Watch an animation of a Gastric Bypass Procedure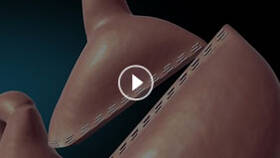 A Safety Overview.
A recent review of data from the American Society for Metabolic and Bariatric Surgery and the American College of Surgeons databases4,5 showed the following:
LAPAROSCOPIC
ADJUSTABLE
GASTRIC BANDING
SLEEVE GASTRECTOMY
GASTRIC BYPASS
Total Complications5
6%
8%
24%
Reoperation Rate4
1%
3%
5%
Hospital Stay
After Procedure4
Less than 1
Approximately 3 Days
Approximately 3 Days
Illness After 30 Days4
1%
6%
6%
Have a question about insurance coverage? Need more information about Specialists? We're here to talk you through your options.
OR JUST CALL ME
Take the It Fits Quiz and, if it fits,
you'll receive a personalized
information kit just for you.
Go
Sign up for our free e-mail program and get
valuable information about the LAP-BAND®
System, weight loss tips, and healthy
lifestyle content.
Sign up now
There are trained doctors across the US. Search for a physician near you. Send a request to the practice.
Find a Specialist